Singaporean student Ng Yee Yan (BBA-JD, Year 5) loves to leverage undiscovered opportunities. She believes that life is full of unexpected surprises if one opens their mind to them. And her life has certainly taken unexpected turns. Since joining the inaugural class of CUHK's BBA-JD double degree programme, she has unearthed a bevy of extraordinary opportunities for personal and professional growth, and a fantastic university life.
Leaping from Singapore to Hong Kong
Born in Singapore to her parents from Hong Kong, Yee Yan spent her childhood listening to her parents reminisce fondly about their days in their native place. Their stories inspired a  desire in her to visit their roots ever since. While researching universities overseas for her higher education, she discovered the new BBA-JD programme at The Chinese University of Hong Kong (CUHK). The programme would grant her both an undergraduate and a postgraduate degree upon graduation, also allowing her to rediscover her roots. Because of her outstanding academic achievements in Singapore, she was admitted to CUHK Business School with a full-tuition scholarship.
Since Yee Yan arrived in Hong Kong to pursue her dream in 2017, she has retraced and retrodden her parents' footsteps, scoured the little nooks and crannies of the city and compared notes with them. "It has brought us all much closer. They bring me a piece of their past and I bring them a piece of the present." Her insights as a Singaporean studying abroad even found a larger audience. When she was in Year 2, she was invited by Channel U in Singapore to share her CUHK and Hong Kong experience with the wider Singaporean community.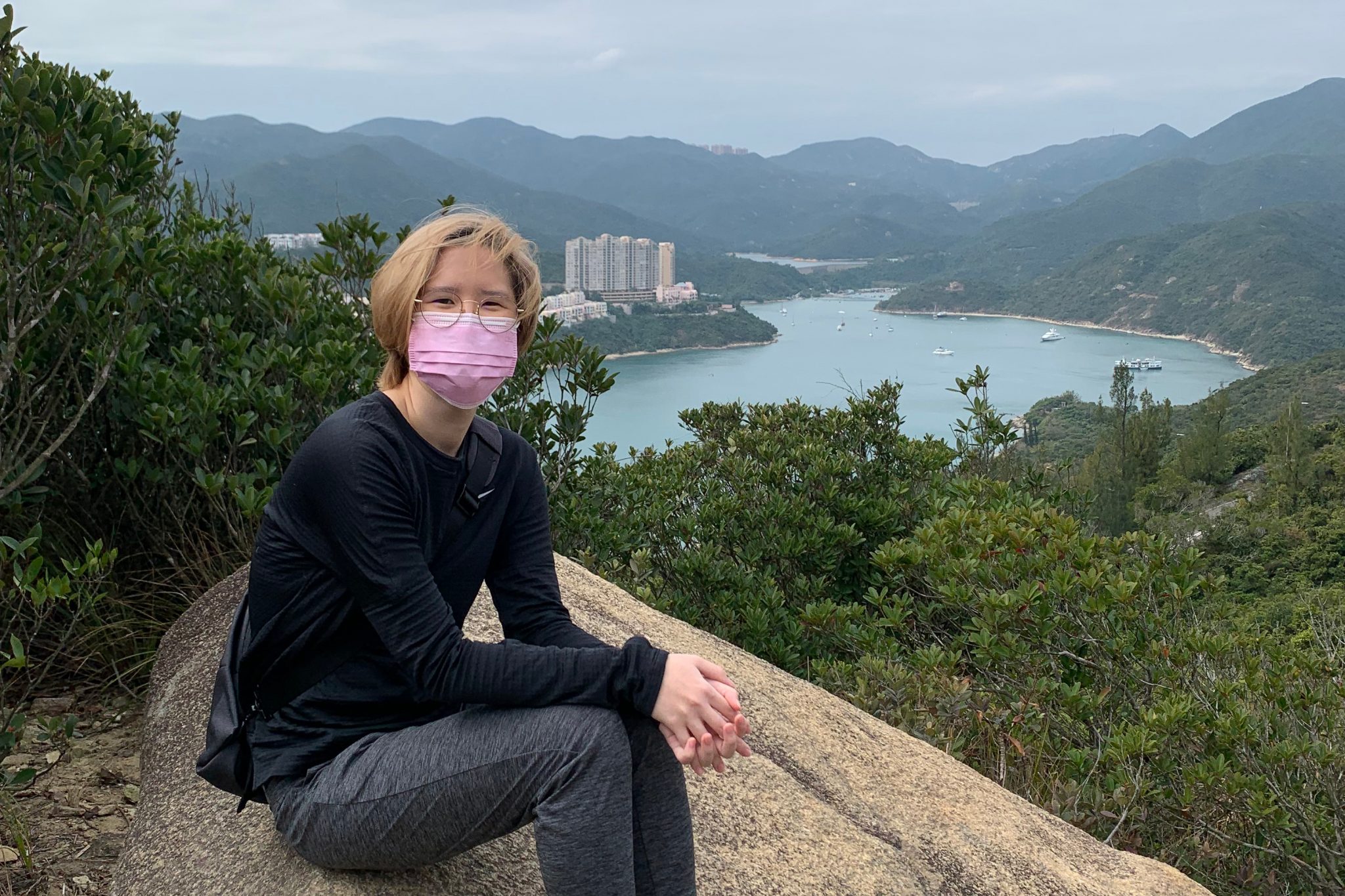 Yee Yan embraces the opportunities to explore natural gems in Hong Kong.
Although Singapore and Hong Kong share many similarities as international financial centres, Yee Yan found their differences to be like night and day. She admired how Hongkongers, including her classmates, were "plugged into" the financial scene, and how Hong Kong's tenacious spirit of entrepreneurship sparked in times of crisis. "The people in Hong Kong are extremely adaptable and are always on the lookout for the next hustle. It's something that I aspire to be as well."
A Natural Trailblazer
This enterprising and trailblazing spirit that she so greatly admires is in fact already ingrained within her. She chose CUHK's inaugural business and law programme for the immense opportunities and challenges it promises its students. "I was drawn to the BBA-JD programme because it was the first of its kind in the university. All established programmes have their own inaugural moments, a set of pioneers who continued developing the programme until it was in its optimal state. I want to be one of those pioneers for the BBA-JD programme."
It would not be an understatement to claim that Yee Yan thrived personally and professionally in this environment. Within two years, she won five additional scholarships. She also took advantage of what the university and Hong Kong had to offer – opportunities that are often hidden in plain sight – and unlocked a "challenging, inspiring and exciting" undergraduate experience for herself.
Yee Yan met some of her closest friends from the BBA-JD programme.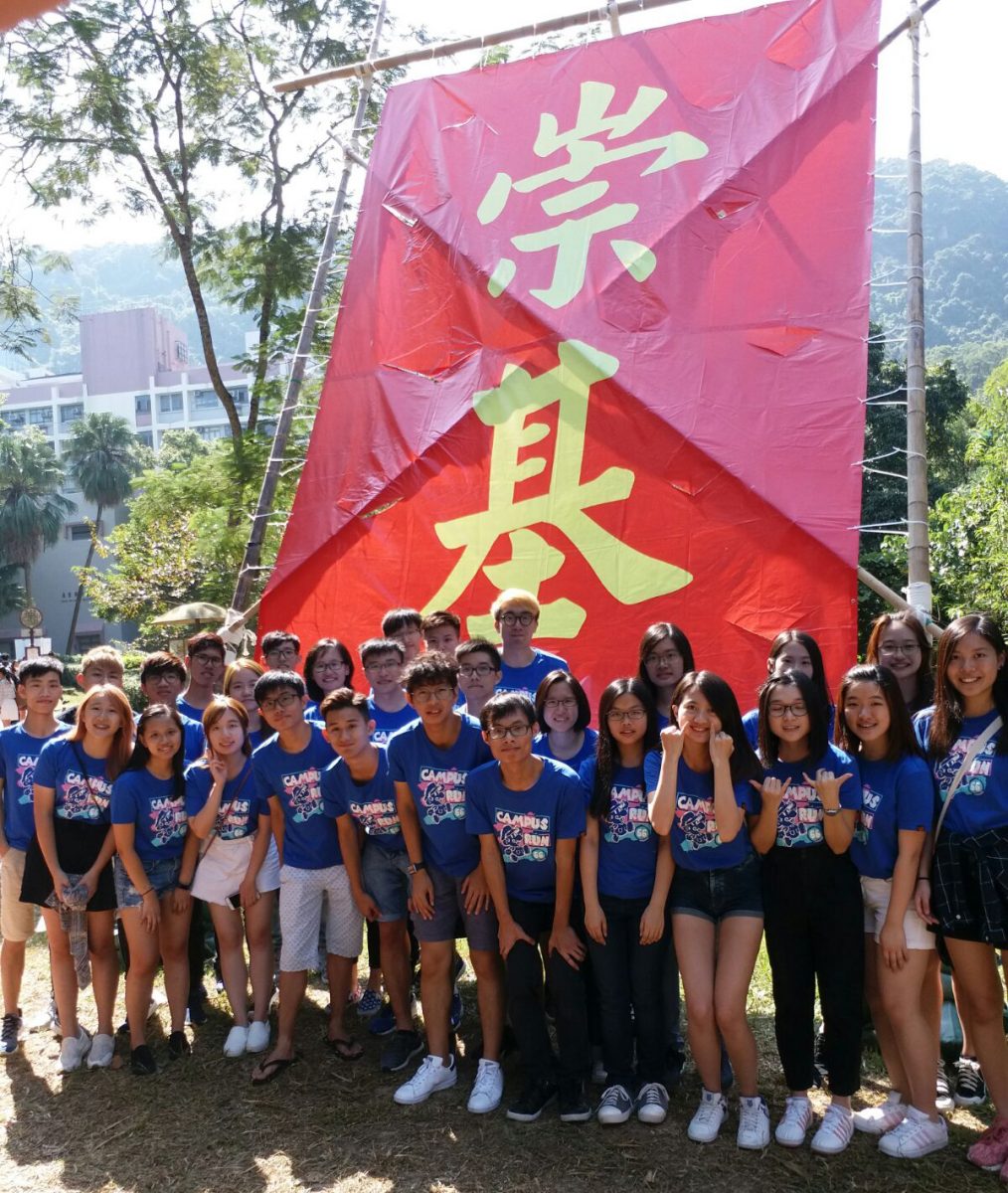 Yee Yan also met friends from other CUHK programmes through Chung Chi College.
Yee Yan served as a student ambassador for CUHK Business School back in 2017.
"I won't say that it's been a bed of roses. I've had my fair share of challenges, but I have only grown into a more well-rounded person because of it. Being in a small programme with strong camaraderie supported me greatly, because I always knew my batchmates would be there for me." She continued, "Beyond this, I've also had several inspiring and exciting experiences over the years, especially before the pandemic hit."
Uncovering Hidden Gems
One of Yee Yan's most memorable experiences was attending the University Scholars Leadership Symposium in Bangkok, an opportunity that she met with in rather unusual circumstances. "I was poring over a mass mail to students when I noticed an advertisement tucked in a tiny corner of the mail. The United Nations Humanitarian Affairs was inviting students to a one-week international leadership symposium in Bangkok, and CUHK offered to reimburse students for their trip. It was an amazing start to my learning experience at CUHK."
The symposium was most definitely an eye-opener for Yee Yan. Around one thousand young leaders of 180 nationalities gathered to discuss humanitarian affairs and drive social change. Yee Yan was inspired by the trove of ideas presented by the delegates, particularly those offered by Glitter Girls, a US group that organises trips to care homes to volunteer manicures and pedicures to senior citizens. "I had volunteered quite a lot in senior homes, and we would almost always follow a set of routine during our visits. Glitter Girls made me realise that we had been constrained by what we had done before and never really explored what they would have liked or needed. It was humbling."
After returning to Hong Kong, Yee Yan and her CUHK friends started Haircuts for Love. Together, they assembled a group of 15 local and international student volunteers to provide haircuts at care homes. The unique volunteering programme equipped ordinary university students with hairstyling skills and saw widespread participation from senior citizens.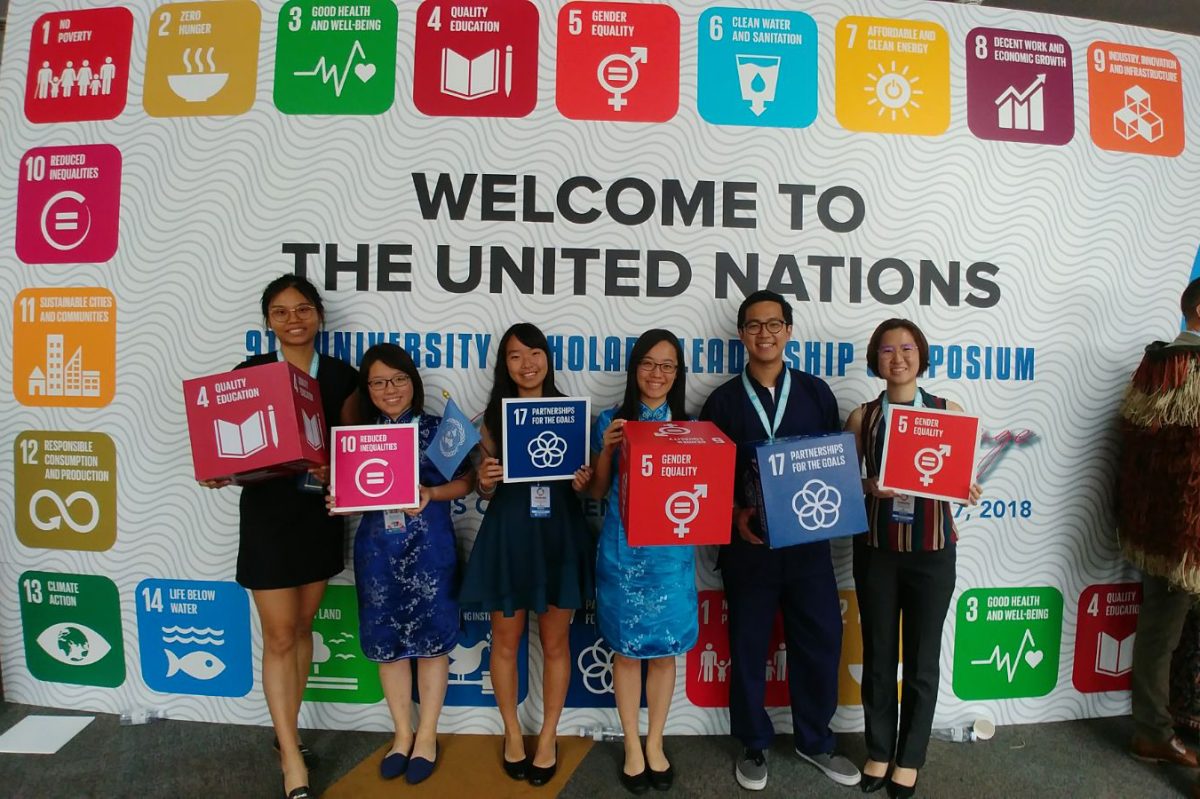 Yee Yan was inspired by the trove of social ideas presented at the University Scholars Leadership Symposium in Bangkok.
After returning to Hong Kong, Yee Yan and her CUHK friends started Haircuts for Love.
Haircuts for Love offered free hairstyling service to senior homes.
Living Her Undergraduate Life to the Fullest
Determined to live her student life to the fullest, Yee Yan embraced CUHK's gamut of learning, exchange and internship opportunities to broaden her horizons. At school, she deliberately chose classes to acquire the digital skills that future business leaders need. She signed up for the Business Information Systems course, where she learnt to build data visualisation graphs with Power BI. When she went on an exchange at the University of Southern California in the US, she enrolled in a class to learn Python. "I took advantage of the wide array of courses available and joined a chess class as well. It was a very interesting experience. We had to play against our professor during exams, and our grades were based on how close we came to beating him."
Yee Yan further enriched her global perspective through going on exchange at the University of Southern California in the US.
Yee Yan's first internship was with HSBC Singapore, where she learned about real-world global corporate banking from her colleagues.
She also interned at the international law firm Slaughter and May to actualise her law knowledge.
To enrich her undergraduate experience beyond academia, Yee Yan completed several internships at renowned international financial institutions and law firms, including HSBC Singapore, J.P. Morgan, Slaughter and May and Morrison & Foerster. She also signed on as a peer English tutor and a treasurer of the University YMCA.
Yee Yan was grateful that her CUHK mentors were there to help her navigate the learning journey. She particularly respected Prof. Andy Wong, the former Associate Dean (Undergraduate Studies) (now CUHK's Director of Admissions and Financial Aid). "He was very down to earth with his students and always had time to talk. Our conversations were not limited to school. We spoke about philosophy, life and practical advice for my future. He put everything into perspective for me. I am very glad that I met him at the stage that I did."
Stay Inquisitive, Stay Ready
Reflecting on her vivid experiences, Yee Yan expressed her gratitude for the cultural encounters she could avail herself of. "I was truly fortunate to have had these kinds of opportunities with generous financial support from the university. As I keep telling my juniors, just keep an eye out, because there are opportunities for you everywhere."
Yee Yan offered three tips for anyone who wishes to make the most of their time at CUHK: "Look around. Walk around. Ask around. You can always learn a lot by asking questions and being curious about things that nobody expects you to be curious about. That's what I live by."
Presently nearing the end of her five-year journey, Yee Yan plans to stay in Hong Kong for two more years to train as a solicitor at an international law firm first. "The world is changing at a pace that makes it difficult to chart out any long-term plans. It was only five years ago that I decided to come to Hong Kong, but it feels like a lifetime has passed between then and now."
True to her style of keeping her mind open, she added, "I'll just go with the flow. I'll look at the choices available and make the right decisions then."
Thinking of advancing yourself in the new normal? Explore what's in your future with CUHK Business School's programmes.