One could easily compare researchers to modern-day voyagers. Driven by a voracious curiosity and an unrelenting spirit of discovery, they are constantly in search of newfound knowledge in unchartered frontiers. However, according to Professor Gao Zhenyu, the Associate Professor of the Department of Finance and recipient of the Research Excellence Award 2020-21, the path to the eureka moment is rarely straightforward and almost never easy.
It was during his study of astrophysics at Peking University that Prof. Gao found himself gravitating to a career in research. He realised, however, that it was not the mystery of hard science that piqued his interest, but the curiosity that surrounded how societies run and economies operate. Pulled towards his passions, he pursued an MA in Economics at Peking University, followed by a PhD in Economics at Princeton University. After he received the job offer from the Chinese University of Hong Kong (CUHK), he dived headfirst into a career in economic and financial research.
"I'm glad that I became an academic," said Prof. Gao. "I'm constantly curious and this career offers me a lot of freedom to continuously learn and explore new things each day, something I genuinely appreciate and cherish. I can delve into topics that fascinate me and choose the kind of research I want to do."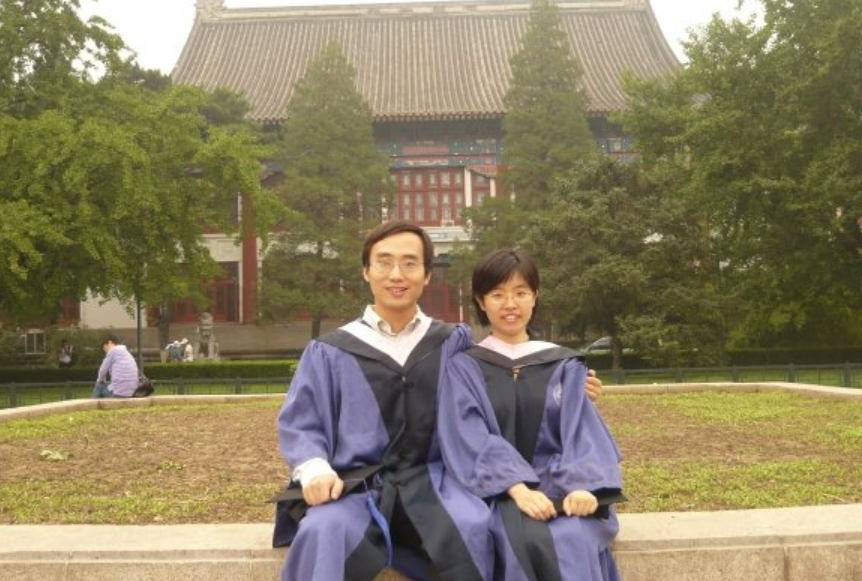 Prof. Gao's study at Peking University and Princeton University spurred his interest in research and solidified his plan of becoming an economic and financial researcher.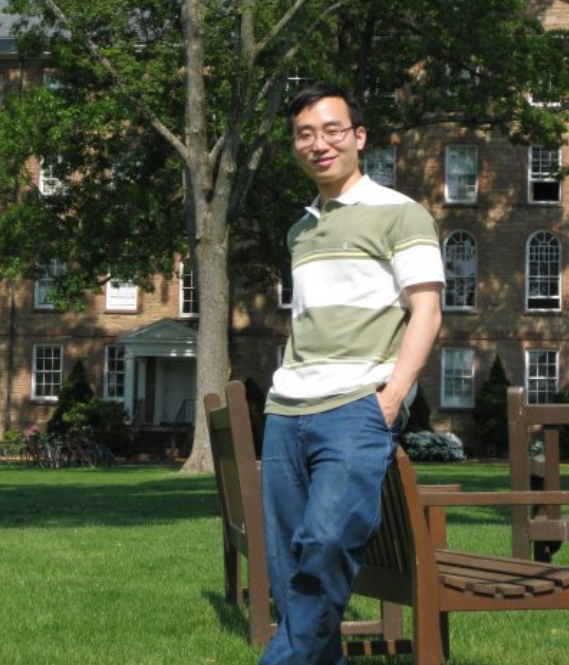 Prof. Gao's study at Peking University and Princeton University spurred his interest in research and solidified his plan of becoming an economic and financial researcher.
The Shadows of a Dream
Despite the seemingly desirable nature of it all, research is rarely a path without its thorns. "What I truly yearn for is Archimedes' eureka moment. Just as many other researchers, I want to discover something new and significant. But, most of the time, finding the 'right' track or the 'right' direction is challenging. It is like exploring in complete darkness as it is difficult to predict what happens next in one's research. All we can do is keep trying, and be prepared to deal with the frustration of discovering something disappointing or, in some cases, nothing at all."
To recover from hitting a wall or a dead-end in his research, Prof. Gao used to spend a whole day or even two away from his work. He would read a book, watch TV, and do whatever he could to pull himself out of his pit of desperation. "At the end of the day, you pick yourself up, dust yourself off and start working on solutions." He added, "At the start of my career, I didn't expect research would be like this. But in reality, research should exactly be this way."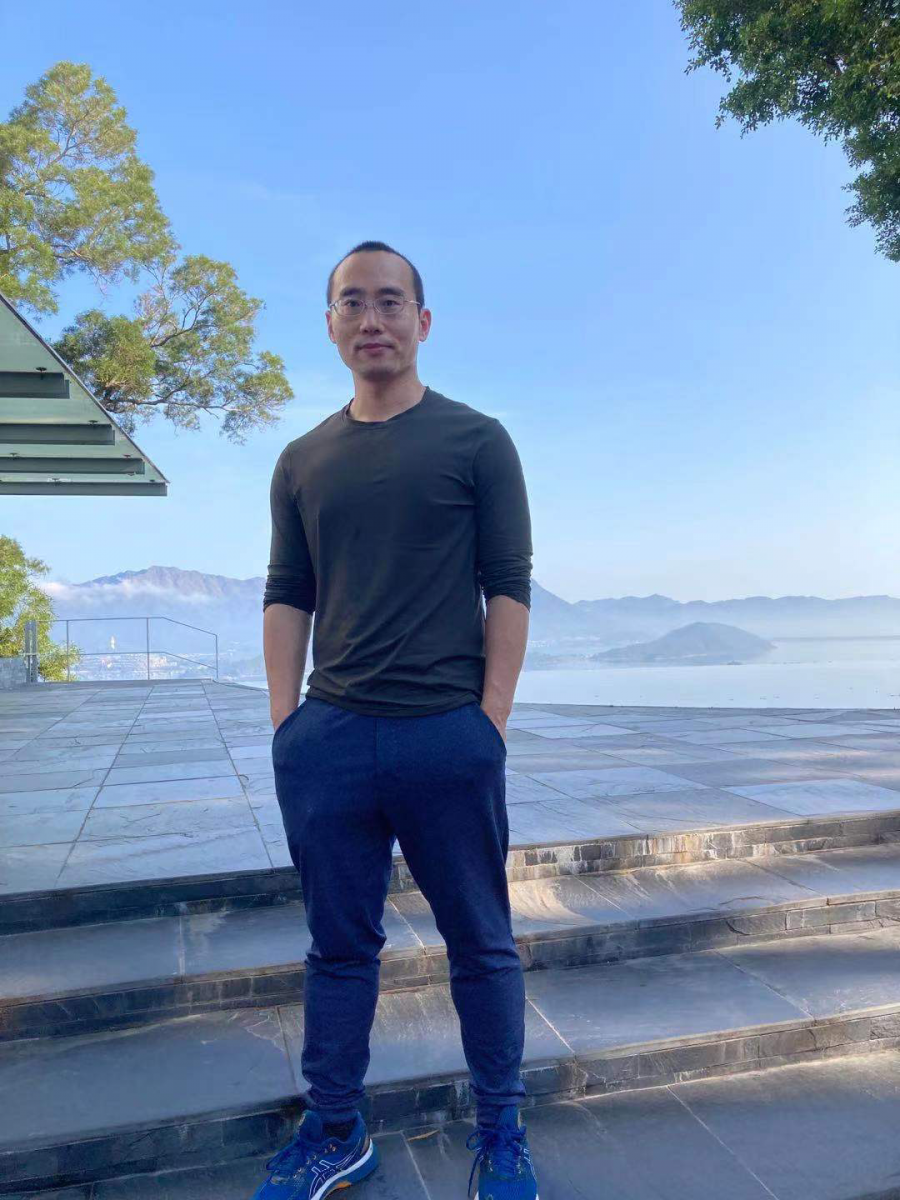 Prof. Gao enjoys the vigorous greenery and stunning scenery at CUHK which can help free his mind from the frustration at work.
Frustration Is But a Signal to Pivot and Do Better
He explained that it is not uncommon for researchers to discover that their projected outcomes turn out to be something different. They may need to refine the methodology they use or even consider their research question from an entirely different perspective. "In many ways, these speedbumps just make you realise that it is time to make adjustments. When you do, your research almost invariably improves. Sometimes, it can even become significantly better than you expected." More importantly, researchers must learn to be adaptable – to overcome setbacks and frustrations as quickly as possible.
For this very reason, Prof. Gao ventures into several projects that deal with completely different topics, all at the same time. "It allows me to switch my mind between projects. When I get stuck with one project, I move on to another and return to the original project with new ideas and inspirations. It works."
The professor's research now spans a wide range of themes, from real estate to global warming to technology. He said his choice of research topics is typically based on two criteria: whether the question is important and whether it is interesting. "For example, I conducted a study on climate finance. I was curious about how financial markets would respond to climate change and how individuals, households and institutional investors would respond to climate risks. Similarly, I conducted a study on behavioural finance. While traditional economics assume that individuals are perfectly rational, we observed several anomalies in the market that violated or challenged such an assumption. I wished to understand how people's biases or mistakes affected their behaviour, shaped the financial markets or influenced the dynamics of asset price movement. I chose these topics not only because they interest me but also because they have meaningful impacts on our society and the world."
Nurturing Grounds for Research and Scholarly Pursuits
Prof. Gao was grateful for CUHK's "terrific" research environment that provided him with the freedom to pursue research projects. "I'm blessed with amazing colleagues. We have plenty of collaborative projects and we learn a lot from each other. Such kinds of interaction are imperative for researchers." CUHK's data access and resources are also exemplary. "For empirical researchers like myself, it is highly useful. All of these, in my opinion, are CUHK's competitive advantages. It is also why the university has successfully attracted researchers and fostered collaboration among colleagues."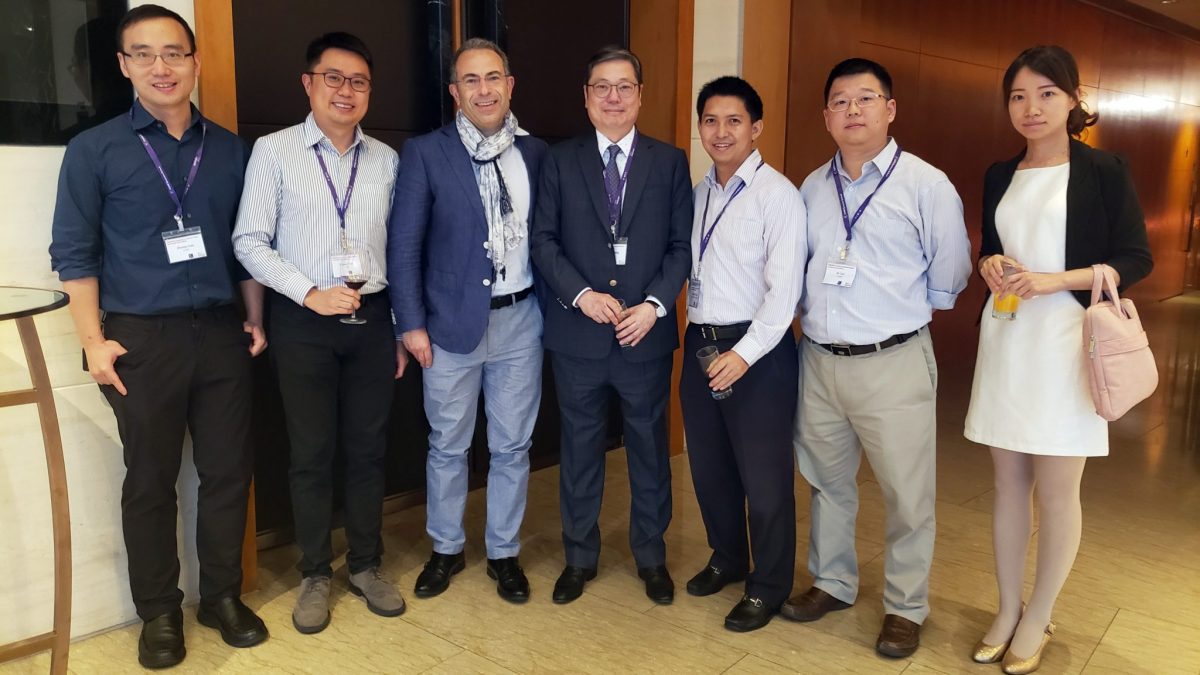 Prof. Gao believes that the collaborative research environment, the strong and continuous support from colleagues are what make the Business School unique and excellent.
Having been a part of CUHK Business School for eight years, Prof. Gao said his life at the university is "harmonious, vibrant and tranquil". He explained, "It is harmonious because colleagues genuinely enjoy collaborating and helping each other. Professors at CUHK are also close to their students. I take pleasure in talking with my students, working with them and even learning from them. Sometimes, I even play my favourite music on computer during the class break and ask my students what kind of music they like. They're young and energetic, and they make me feel vibrant. Life at CUHK is also undisturbed. Besides being undisturbed at work, living on campus is quiet and peaceful. Sometimes, I just run from my office or the train station to New Asia College for exercise. It's fun. I really like living here."
"My home is where my family is," concluded by Prof. Gao who has lived and travelled to a number of places for study and work. Currently staying in Hong Kong with his wife and six-year-old son, Prof. Gao has spent more time discovering this culturally-charged metropolis with a frenetic mix of exciting urban life and quiet nature escapes, especially when travel is restricted due to the pandemic. "We have found many interesting places that we enjoy. We didn't know how much we appreciated the street food of Hong Kong, like milk tea and Hong Kong-style French toast, foods that are symbolic of the city's East-meets-West culture. Hong Kong is a fantastic international city that we now comfortably call our home."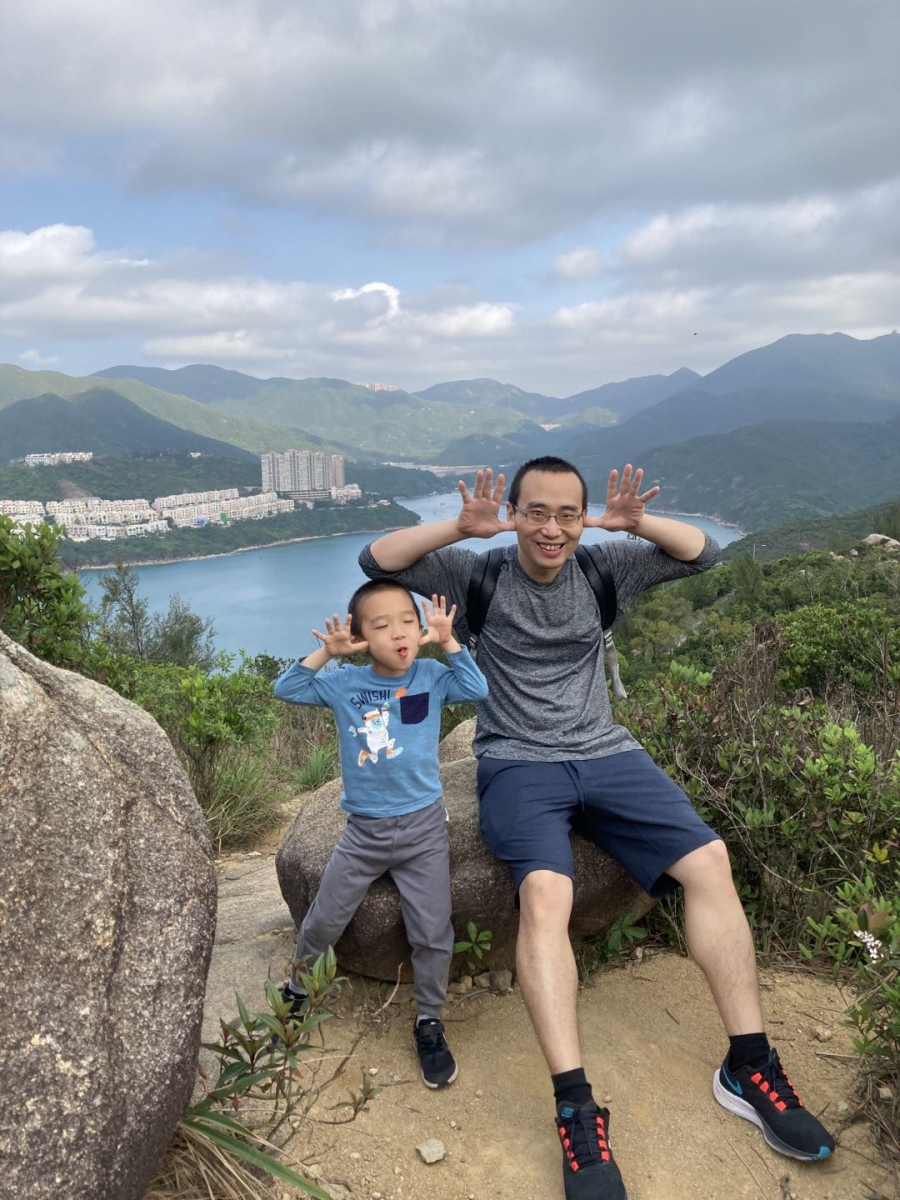 Among Hong Kong's many advantages, its blend of teeming urban landscapes and exquisite natural beauty is appealing to Prof. Gao and his family.
A Career for the Inspired
For those considering a career in research, Prof. Gao said whether it is a right career choice depends on several factors. "In research, the feedback loop can be long and enduring. From the time you begin your research to the time you publish it, three to five years may pass on an average, with ten years not being uncommon. It could be risky in some cases, such as when tenure is at stake. Research is merely one of many paths to a career, not the only one."
For Prof. Gao, he is set to persist on his voyage of exploration, discovery and enlightenment. He aspires to continue enriching his life "through endeavours and challenges". He said, "Although I've spent so many years on this path, I'm still learning how to become a better researcher each day. I'm still on my way to discovering new things and understanding various domains. I still expect the eureka moment or the aha moment to feel truly satisfactory and happy. Although I've gotten closer, there is still a long way to go."