Support the School
CUHK Business School has set the standard for business education in Asia since launching the region's first MBA Programme in 1966. Over the years, philanthropic support has made much of our work possible.
We are deeply grateful for the generosity and foresight of our alumni and friends. Your support ensures that we can continue modelling quality business education and driving ground-breaking research in Asia and worldwide.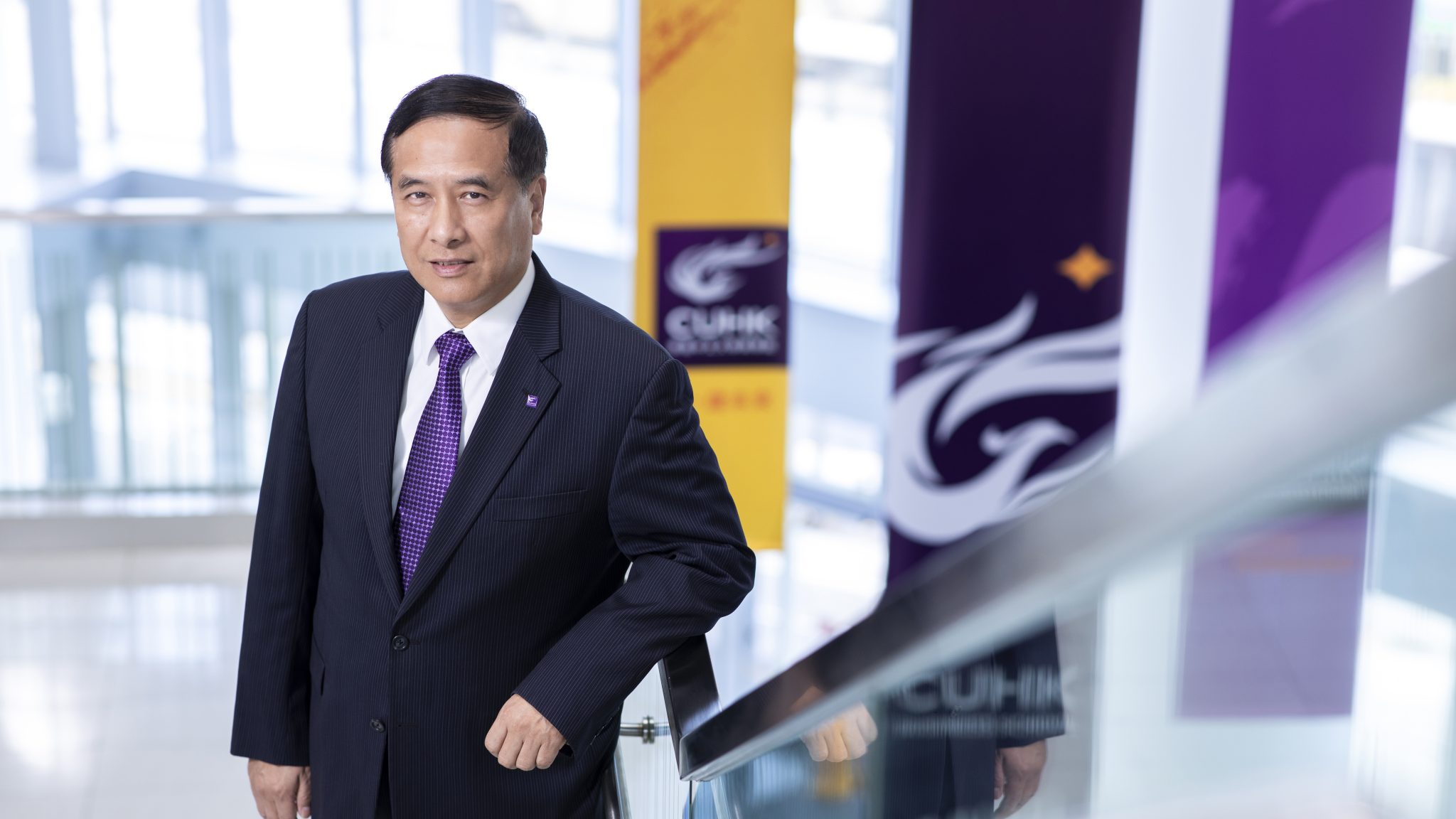 Prof. Lin Zhou, Dean of CUHK Business School and Choh-Ming Li Professor of Economics
"Philanthropic support has been a critical part of our legacy and continues to play an integral role in the School's development today. By supporting CUHK Business School, you are putting an investment in the future."
Contact Us
Alumni and Corporate Affairs Office
15/F, Cheng Yu Tung Building
12 Chak Cheung Street
Shatin, N.T., Hong Kong
+852 3943 1918
+852 2603 6569
alumni_baf@cuhk.edu.hk
---
Areas to Support
Life-changing Education
Attending CUHK Business School is a life-changing experience. We provide a platform from which students can reach their potential, regardless of background or financial circumstance. Your support enables us to nurture these future leaders through a top international faculty, state-of-the-art programmes, a vibrant campus experience and a strong global alumni network.
Gifts to CUHK Business School contribute to a unique learning experience for our students through:
Scholarships
Bursaries
Student activities and projects
Teaching and learning initiatives, e.g. special programmes, CSR events
Research Innovation
CUHK Business School fosters innovation and creative thinking in all forms, particularly through our research. Together, our researchers work across disciplines, regions and fields to tackle pressing global and local issues, driving new knowledge and insights that shape the future of business. Your contribution allows us to support research innovations and collaborations, including among our junior faculty.
Global Connection
CUHK Business School embraces a global perspective in all that we do, providing students countless ways to gain first-hand international experiences. In addition to a robust mix of overseas programmes, we foster a highly diverse and international learning environment right here on campus. Your support is crucial to our efforts in cultivating students and staff who are able to navigate cultural complexities in an ever-evolving world.
Your generosity enables our students and staff to connect to the world through:
Overseas programmes such as exchange, study and service trips, and internships
Admission of mainland and overseas students
Overseas visiting scholars
International conferences and forums
Facility Advancement
CUHK Business School is dedicated to creating an inspirational environment for our students, with first-class facilities that promote collaboration and exploration. Over the years, philanthropic gifts have allowed us to introduce numerous state-of-the-art facilities to our campus, helping us redefine our campus as a place that readily responds to the evolving needs of teaching, research and learning.
"Words cannot express my heartfelt gratitude for the opportunity to immerse myself in a new environment. The experience at UNC has not only offered me deeper insights into the business environment in the US, but also allowed me to appreciate the intricacies of diverse cultures and perspectives."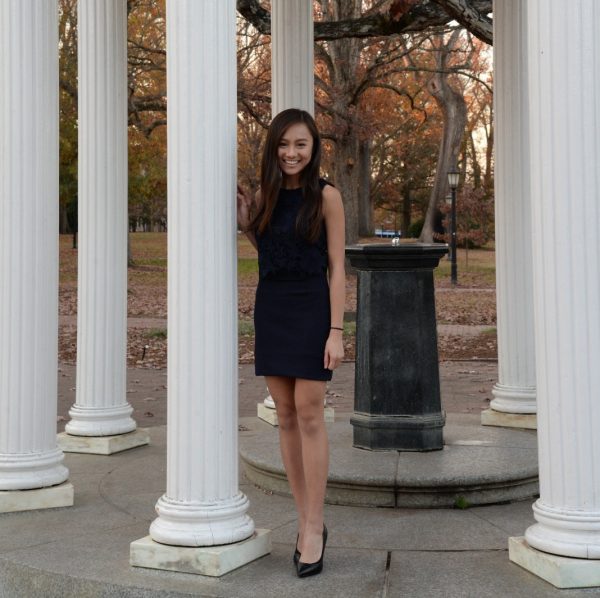 Joyce MOK
BBA – Global Business Studies 2018
Awardee of CUHK Business School's Admission Scholarship for Exchange
---
Ways to Give
Your generosity not only lets us maintain our position as a pioneer in business education, but also allows us to make future breakthroughs.
Development Fund
Your contribution goes toward the School's development in many areas, from education and research to global connection and facility advancement.
Annual Fund
By making a commitment to giving annually, you will provide a steady and flexible fund source that enables the School to plan long-term programmes and respond to new opportunities.
Gifts-in-kind
Aside from monetary gifts, there are unlimited ways of giving in kind, such as equipment and software for research and teaching, works of art, or real estate.
Legacy Gift
A legacy gift with a bequest or trusts account has invaluable meaning and can bring lasting benefit to future generations. You can also create special funds according to your wishes.
Gift Planning
We can work with you to identify your philanthropic and financial objectives and create a customised giving plan for you.
"Everything comes from you, and we have given you only what comes from your hand." This is the bible verse I love which is also my motto.

The years studied at CUHK Business School play a significant role in shaping my values and character, as well as guiding my path both in career and in life. My memory of the School is all about joy and friendship.

I always find opportunity to give back to my alma mater. It is my honor to be part of the future of CUHK."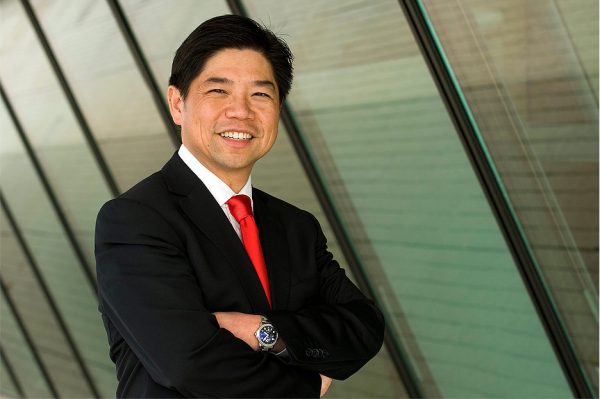 Antony HUNG
BBA 1982, MBA 1984
Chief Executive Officer, Banco Santander Asia Pacific
---
Give Now
You can decide exactly how you would like to support CUHK Business School – whether through a one-time donation or a recurring gift. Each gift has a profound impact on the School's continued development.
Gifts from the United States and Canada
All donations from the United States and Canada made to The Chinese University of Hong Kong are tax deductible with official donation receipts. Please contact us or visit CUHK Office of Institutional Advancement website for more details.