Designing Better Online Platforms for the Gig Economy
CUHK research shows price renegotiation function introduced by some online freelance work marketplaces may be misused by dishonest clients and get freelancers stuck in underpaid jobs
By Jaymee Ng, Principal Writer, China Business Knowledge@CUHK
The COVID-19 pandemic has provided the perfect backdrop for the thriving freelance job market, which is a major component of the gig economy. With freelance professionals in high demand, the market for online freelance work platforms is also experiencing a dramatic boom and is estimated to surpass a global US$9 billion by 2027, MarketWatch reports. Amidst this increased competition, how can platforms stand out? What should the platforms provide to better serve businesses and freelancers?
One thing to avoid, as pointed out by a recent study, is to allow their clients and freelancers to renegotiate the fees for individual projects, which may do more harm than good.
The paper Cheap Talk on Freelance Platforms was written by Tony Ke, Associate Professor at the Department of Marketing at The Chinese University of Hong Kong (CUHK) Business School and PhD candidate Zhu Yuting at the Massachusetts Institute of Technology. They found that businesses that post jobs may take advantage of the price renegotiation function provided by some freelance work platforms to exploit workers who have less bargaining power.
In the gig economy, companies tend to hire freelance workers or independent contractors to fulfil their needs for temporary and flexible job requests. In the U.S., freelancing has already become a major force in the U.S. economy, contributing over US$1.4 trillion annually, according to Flexiple , a major freelance network for developers and designers. There are currently 58 million people in the U.S. working in some capacity as freelancers and the segment is expected to overtake employees on fulltime contracts in the country by 2027.
"Some freelance platform policies are designed to help the overall matching process but our results show they can backfire." — Prof. Tony Ke
There are quite a number of big-name companies in the gig economy. Home rental platform Airbnb, food delivery companies Deliveroo and Foodpanda, as well as ride-hailing service provider Uber are all part of the gig economy. On freelance work platforms such as Upwork and TaskRabbit, which is targeted at people who need to hire freelancers to cover jobs such as creative design, website development, writing and translation, potential employers would post the specific requirements about their requests and describe the types of skills that they are looking for, as well as their preferred level of expertise.
For example, on Upwork, people who post jobs have an option to state what they prefer from three different levels of freelancer experience, each with their own tier of pay. Then, freelance workers who have seen the job posting would submit their bids (including the fee to be charged) and the platform client who posted the job would choose the freelancer they deem the most suitable.
However, what's unique about Upwork and similar platforms is that it allows people who post jobs and freelance workers to renegotiate the price after being matched. Prof. Ke and his co-author say that this particular function, which was originally designed to facilitate in-depth communication about the specifics of the project, can be misused by clients with low budgets to lure highly qualified freelance workers.
"Everyone wants bang for their buck, so it's understandable that clients only want to hire highly experienced and qualified freelancers. But on the other side of the coin, if you're a freelancer, you'd want to work for more money. The postmatch price renegotiation function complicates this because it exacerbates the uneven power dynamic between the two groups," Prof. Ke explains. "We call it 'cheap talk', meaning clients only need to talk the talk but don't need to pay the price."
Pricing Strategies
Prof. Ke and his co-author reached this finding by constructing a theoretical model and analysing both freelancers' and clients' pricing strategies. They found that when a platform allows the two parties to renegotiate the price after being matched, the people who post jobs and actually have a big enough budget to hire higher-quality freelancers tend to be fairly honest in describing the job and then actually going ahead to pay a fee commensurate with their preferred level of skill and expertise. However, clients with a lower budget may make a posting for a project with similar parameters, but after being paired up with a freelancer, they would then seek to bargain for the freelancer to lower their fee while keeping the scope of the projects and skills required the same.
The price renegotiation function traps freelancers in a disadvantageous position for several reasons. Prof. Ke explains that when freelancers see projects descriptions which state a preference for a higher level skillset or more experience, they typically assume that the client would be able to pay a higher fee which is commensurate with the expanded requirements and are thus drawn to this type of job posting.
However, the price renegotiation function makes it difficult for freelancers to distinguish which clients are actually willing to pay a higher fee and which ones are merely bluffing. Second, freelance workers rely on good reputation ratings and their job success rate for future opportunities. Therefore, this makes them likely to accept jobs at a lower price to gain good reviews. Lastly, as shown in the study results, freelancers are reluctant to reject the clients' renegotiation request because they have spent time and energy to prepare and apply for the client's job. This leads to a so-called "hold-up" problem. Turning down the request means that the freelancers' efforts may end up in vain and they may have to walk away empty-handed.
What makes the situation worse for freelancers is that the power of readjusting prices for jobs seems to be solely controlled by the clients. Unlike freelance workers with specialised skills, whose prospects of getting new jobs are largely affected by the ratings and reviews given by their past clients, those with job requests are less bounded by the rating system as they usually post jobs in different categories with different quality requests each time. Because of that, freelancers may feel a potential client's past reviews may not be very indicative of how they will behave in the current project since they are not comparing projects like-for-like. In other words, it is a buyer's market.
This is perhaps why web posts written by freelance workers complaining about their difficult clients can be found easily on the Upwork Community Discussions page. For example, an Upwork user complained about how his workload exceeded the initial scope of work yet the client refused to increase the price for the job. This user chose to stick with the client because otherwise his job success rate would fall, and that would hurt his future chances of getting work.
"Dishonest clients, even a handful of them on the platform, can spark huge frustrations among freelancers. These unsatisfied workers may either lower the quality of their work or try their luck on other platforms," says Prof. Ke. "One way of resolving this is by simply taking out the fee negotiation function altogether."
Building the Perfect Market
Indeed, the researchers say that there is a way to design a perfect freelance platform. They found that the tendency for clients to be dishonest in job postings can be kept to a minimum when postmatch price renegotiations are not allowed.
According to the study, both freelancers and clients are more likely to be open and honest in their dealings with each other under a sufficiently large market. This is because when there is sufficient competition among freelancers for jobs, even highly capable freelancers might need to compete for jobs that are paying less. As a result, there is no need for the clients to inflate their preferences for freelancer experience levels to land better quality candidates. Consequently, clients in a large market setting would always be honest as there is no incentive for them to provide false information.
"Freelancing is tough work because you are completely on your own. Some freelance platform policies are designed to help the overall matching process but, as our results show, they can backfire," Prof. Ke says. "We hope that our study can help freelance platforms to better serve both their clients and freelance workers."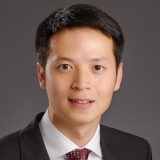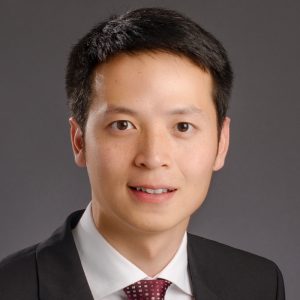 Ke, Tony T.(柯特)
Associate Professor, Department of Marketing | Associate Professor (by courtesy), Department of Decisions, Operations and Technology
Outstanding Fellow of the Faculty of Business Administration